Fire Restoration in Cannock
By: | Posted: | Insurance Specialists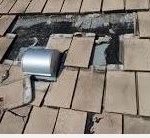 A fire in a building can cause some serious damage, and fire restoration in Cannock is imperative as even the things not burned by the fire will have been ruined by smoke and water. Soot, dirty water and toxins can make you ill and anything worth salvaging will require thorough cleaning. S.A. Platt have been in business for decades and are renowned for their quality craftsmanship, putting them in the position of being a trusted and leading building company in Cheshire and Staffordshire. As insurance work specialists, their high level of work has seen many more customers resulting in the need to open their Birmingham branch. Their staff is experienced to repair fire damage, whether the project is small or large.
In Cannock, fire restoration is an effortless task for such an experienced team. They work closely with some well know insurance companies who handle the entire claims process. Their insurance repair division knows every aspect of building projects, providing a complete fire damage restoration and claims management service. As insurance work specialists, their insurance division carries out contracts for Property Solutions, Asset Care, Lanes Assistance and Build Assured, Homeserve, Cunningham & Lindsey and ROK. Customer care is always a top priority with S.A. Platt and they keep their clients informed about their fire restoration services as well as the progress of insurance claims.
Trust fire restoration in Cannock by S.A. Platt to restore your property after first submitting an estimate of the costs for the work. Their able team of surveyors prepare an estimate and manage the claim according to the requirements of the different insurance companies they work with. Customers rely on the S.A. Platt team for their competency, honesty and their attention to detail. If your building has been damaged by fire and immediate restoration is required to get your life on track again, the services of the reputable and trustworthy S.A. Platt offer nothing less than 100% professionalism. For more information regarding fire restoration, contact S.A. Platt.