Posted on: | Domestic Builders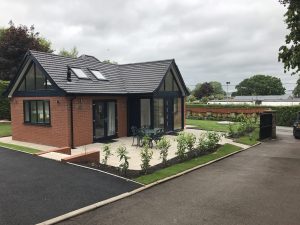 Your family home is out of space and house extensions in Cheshire seem to be a popular solution. At S.A. Platt, we've undertaken many house extensions of all sizes over the last 30 years. Our customer list reads like a who's who in Cheshire. We're proud of that but our success is based on old fashioned values. We offer a level of expertise in craftsmanship throughout all phases of the project. All our tradesmen are directly employed by our company. This means we are able to control the quality of our work at every turn. In addition to their individual expertise, working together on project after project has created precision teamwork that gets the job done efficiently. Each tradesmen, from electricians to wallpaper hangers work to an expected standard.
We're pleased to work with you to find space for your extension and then draw up the plans. In Cheshire, house extensions may be created within existing unused space such as attics. If there is space on your loft, the extension can add additional square footage by expanding out from your existing home. Kitchen extensions are popular as are sunrooms. Bonus rooms can be added by extending the second story across the attached garage. This is a great way to get the master suite you've always dreamed of. Now you don't have to buy another home to get it. Enclosing an open porch is a great way to gain living space without expanding your square footage beyond the current dimensions of your home.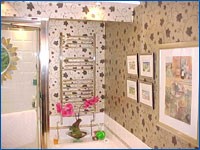 Here's what we can promise our customers for house extensions in Cheshire; value for money. So many labour hours are saved by working together as an in-house team and that saves our customers money. We will keep you updated of the progress as we go along. You will have decisions to make regarding fixtures, colours and more. We make that simple. You will have a project manager and he will be the only person in the whole crew you need to interact with. That is always where you can address all questions and concerns. Contact S.A. Platt for a free quote on a house extension for your home. Check out our past work and references. When we say we are the best building company, we mean it. We think you will agree. For further details please contact S.A. Platt Builders Ltd on:
Tel: 01782 717617
Fax: 01782 717618
Email: [email protected]
www.s.a.platt.co.uk
Read more