Solution For Drying Flooded Properties In Chester
By: | Posted: | Drying Flooded Properties, Flood Properties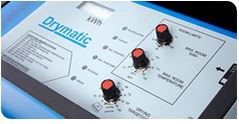 There is now a Solution For Drying Flooded Properties In Chester in the form of a drymatic machine that is ideal for drying out properties that have been exposed to flood damage. S.A. Platt 'Quality Builders' are the company you require to carry out this effective process, being recommended by insurance companies to carry out this procedure professionally and succesfully.
For Chester, the Drymatic solution for drying flooded properties is a proven success. S.A Platt are expert building and home insurance specialists, working in conjunction with some of the leading insurance companies for all forms of building claims. With Chester having many properties built on a high risk flood zone, the need for flood damage solutions is never more apparent.
The Drymax is the perfect solution for drying flooded properties in Chester, being efficient and cost-effective. Working by continually evaluating the humidity and temperature of the room that is affected for maximum effect, moisture is taken from the room and expunged from the property.
S.A.Platt have their own team of surveyors who can prepare the client's claim and deal in due course with the requirements of the insurance company.