Flood Restoration in Telford
By: | Posted: | Flood Restoration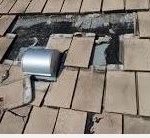 Do you need professional services to help you deal with flood restoration in Telford? At some point, every homeowner has gone through the trauma of having to deal with some sort of flood damage. Flood damage does not always need to come in the form of a natural disaster to be highly stressful and massively inconvenient. You could discover after arriving home from work, that the house has been flooded due to a burst water pipe. Perhaps one of the kids left the taps on before leaving for school and not remembering to turn them off. Dealing with water damage quickly is one way of keeping the damage and, therefore price, to a minimum. S.A. Platt has a team who expertly manages the effects of flood damage and competently deal with any restoration process that needs to take place.
In Telford, flood restoration experts can be found at S.A. Platt. Sustaining any sort of water damage to your house can result in some very high bills if not dealt with immediately. In many cases, rot can set in and have devastating effects down the line that will lead to greater expenses. Engaging the reliable services of S.A Platt will save you money in the long term. They will be able to deal with the damaged areas and prevent long-term problems. If you have suffered any water damage to your house, then contact this company today for help and receive advice on how best to cope with the problem. Their friendly and competent consultants will be able to provide you with a quote that comes with no obligations.
S.A. Platt is the 'go to' team if you require any sort of flood restoration in Telford. They will minimise the damage and make sure your house is restored in the most efficient and effective way. This expert service is available at some of the most competitive rates in the industry. Contact S.A. Platt for more information about flood restoration.