Flood Restoration in Skelmersdale
By: | Posted: | Flood Restoration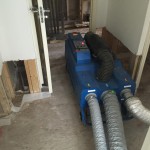 Do you need a company that can expertly help with flood restoration in Skelmersdale?
There is very little one can do about floods. Whether they are natural or due to negligence, the effects of a flood can be damaging, traumatic and expensive. It is vital that during these difficult times you find a partner that can be relied upon to carry out the best flood restoration job around. S.A. Platt Quality Builders have become the go to company for flood restorations in the area and have helped many customers return to a beautifully cleaned up state that they once knew before flooding. Their team has been trained to the highest of standards and has invaluable knowledge that will help contribute towards an expert restoration job that will leave your property looking even better than it did previously.
In Skelmersdale, flood restoration is skillfully handled by S.A. Platt Quality Builders. Water damage can be incredibly serious and has the ability to spread fast and create long lasting damage. The need for a company who has already carried out restoration jobs is high, as that invaluable service and knowledge will undoubtedly help in salvaging items that have been hit by the flood. S.A Platt Quality Builders will answer your call in a timely and professional manner after you have been affected by any sort of flood damage. Their dependable team will not delay in plotting a restoration plan that will save you money and items of your home or business that need restoring. They will then get to work and will show why they are considered the best in the industry. If you have been affected by a flood and require help in restoring your property then look up S.A Platt Quality Builders today for a quote.
S.A. Platt Quality Builders specialise in flood restoration in Skelmersdale. Contact them for the most comprehensive restoration clean up around and let them show you why they are the professionals. For more information about flood restoration, contact S.A. Platt Quality Builders.