Flood Damage Restoration in Appley Bridge
By: | Posted: | Flood Restoration, Flood Damage Restoration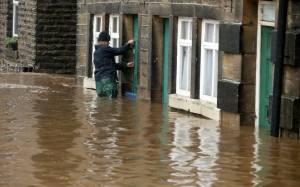 If you require flood damage restoration in Appley Bridge, S.A. Platt Builders Ltd would be pleased to offer their services. S.A.Platt Builders Ltd is a long-standing company within the construction and insurance repair industry. S.A. Platt's can certainly provide you with the services to allow a quick remedial turn around to enable you to get back into your home as soon as possible.  Lately, the UK has witnessed a rising number of floods to which S.A.Platt Builders Ltd have been at the front line in reinstating not only River Flooding but Tidal Flooding. Events such as the Aberystwyth Floods, St Asaph Floods and more recently the Rhyl Tidal Floods have been only a few examples of flooded areas which S.A.Platt's have helped Customers and Insurers carry out remedial works quickly and effectively.
In Appley Bridge, flood damage restoration may be required if your house or business had been damaged because of flooding. S.A. Platt would be pleased to come to your rescue. They can take care of all your home or business repairs and restore the building to its original state. Following a Flood the best form of repairs is a quick repair, standing water needs to be removed and drying undertaken at the earliest availability, the longer the property stands wet the greater the possibility of secondary damage and even structural problems occurring. Following the drying of the property ,S.A.Platt Builders are able to offer a Certificate of dryness and commence reinstatement works. S.A.Platt Builders Ltd use drying equipment which is at the forefront of its time, equipment such as DBK's Drymatic machines, dab mats and heat boost boxes allow S.A.Platt's to create the optimum conditions within your property to enable a quick and speedy drying out period, which in the Long term reduces the Timescales to which you are out of your properties.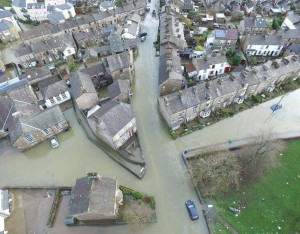 When you are getting flood damage restoration in Appley Bridge done, there are a number of aspects that you will have to observe, undertake and control. The best thing you can do is allow the experts who are trained and qualified to undertake this for you. Originally formed over 20 years ago by Mr Platt himself, S.A.Platt has maintained the traditions of a family run business for over 20 years. S.A.Platt's has established an enviable reputation for quality, craftsmanship and trust to become one of Staffordshire's and the North West's leading building companies.
S.A.Platt is committed and aspires to provide the very highest level of quality in everything that is offered.
For Further details Please contact S.A.Platt Builders Ltd on:
Tel: 01782 717617
Fax: 01782 717618
Email: [email protected]
www.s.a.platt.co.uk