Experts in Flood Damage Properties in Rhyl
By: | Posted: | Flood Damage Properties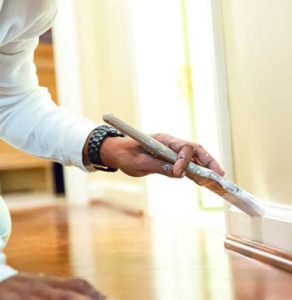 It is likely you're going to need the services of a professional who specialises in flood damage properties in Rhyl if your basement was recently flooded. Discovering a flood can be quite shocking and tricky to deal with but prevention is the best solution. Your first step would be to seek advice and direction from experts who specialise in these types of services.
In Rhyl, flood damage properties are expertly dealt with by S. A. Platt. These professionals recommend a few good measures that will help to prevent floods. Start by ensuring that your roof's downspouts and gutters are in top condition. They should drain at minimum 6' away from the home and drain down a slope. This should not drain into the municipal sewer system because eventually it will increase the quantity of water that backflows into the basement. Next, check the grade around your property. Ideally it should slope around 1" down for every 12" away. If you do not have the space to extend your downspouts, you may install underground PVC drain pipes. This will direct the rain to front and back yards. Next, invest in a top quality dehumidifier for your basement. Purchase one that also has drain hose. The dehumidifier will drain into a sink or floor drain and prevent you from emptying out manually. Regardless of whether you have a seepage issue or not, basements naturally have high humidity and moisture levels. Using a dehumidifier will also reduce your air conditioning bills. Lastly, if you have a partial or fully finished basement with hardwood or carpeting, ensure you install a 10 mil plastic vapor barrier between the concrete slab floor and carpet pad. This plastic will prevent moisture from settling into your carpet and wood flooring which also helps prevent mold and mildew growth. As a precautionary measure, install carpets made from manmade materials such as nylon and polypropylene.
If you are concerned about flood damage properties in Rhyl, give S. A. Platt a ring. They are experts in flood damage services. They will provide you with the necessary guidance and solutions to prevent flooding in your basement. For more information about assistance with flood damage properties, contact S.A. Platt.