Need Help with Flood Restoration in Shevington?
By: | Posted: | Flood Restoration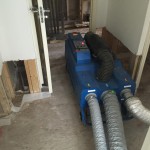 When you are dealing with flood restoration in Shevington, there are a few things you should take care of right away. Whether the flood is caused by groundwater, falling water, or a home water system malfunction, follow these steps. Avoid additional risks. If there is structural damage to your home and you suspect damage to the electrical, water, gas or sewer lines, call for help from the utility companies first. Do not enter the structure before things have been checked out. Electrical power and water mains must be shut off. Take pictures of the damage so your insurance company can see what happened. Take care of your health. Do not walk through standing water. It could be contaminated with sewage. Call your insurance company.
In Shevington, flood restoration services are provided by S. A. Platt. They are a family owned and operated business with more than 20 years' experience in building restoration. They have an enviable reputation of providing top of the line craftsmanship and extremely high quality results. No job is too big or too small. Call them right away after you become aware of the flood. They will start guiding you through the recovery and restoration right away. They are honest and trustworthy, so during your time of distress, they will walk you through the process.
Flood restoration in Shevington, through S.A Platt is second to none. They have seen it many times and they know what to do. Don't try to fix it yourself. This is a situation where you need the experts. S.A. Platt is the expert. Let them help you recover. They know how to deal with insurance companies as well as restoring your home. Take a deep breath, there is someone who can help. For help with flood restoration, contact S.A. Platt.