Looking for a House Builder in Altrincham
By: | Posted: | Builder, House Builder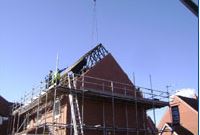 You'll have to spend a bit of time and effort in looking for a house builder in Altrincham when you're planning to construct your dream home. In the long run, it's worth the trouble, because you're ensured of top quality workmanship, use of materials and an efficient, cost-effective, professional job. At S.A. Platt, we believe that every project we undertake is unique, and deserves our complete attention, dedication and skills from start to finish. Finding the right builder is not an easy task, especially if it's the first time you're undertaking such an enterprise. It's best to rely on personal recommendations from trustworthy friends, family-members or co-workers who have used the services before and had a good experience. You can also browse through the websites of local builders in your area and cross-check references of former clients.
For your new home in Altrincham, looking for a house builder can also include asking for recommendations from reputed local building materials suppliers. Once you've identified a few likely names, it's a good idea to keep a list of questions that you want answered handy. You need to have clarity on your own needs, budget and preferences. Define the type, size and price range of the home you want to build. While selecting the right builder, go for a reputed builder with experience rather than opt for a fresh, new one just because they may come cheaper. Always ask for and check references of former clients. Don't shy away from questioning and checking the builder's licenses, insurance and qualifications. You also have to know about the warranties and terms of service.
For a highly regarded house builder in Altrincham, consider S. A. Platt.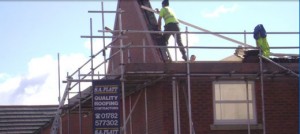 We are a family-run business established over 20 years ago, and have built a reputation for excellent workmanship. With an emphasis on quality customer care and unrivalled service, we believe that no job is too small or too large. Our fully-qualified tradesmen are directly employed by the company, and have been with us for many years. For further details please contact S.A.Platt Builders Ltd on:
Tel: 01782 717617
Fax: 01782 717618
Email: [email protected]
www.s.a.platt.co.uk