Builders in Wilmslow
By: | Posted: | Builders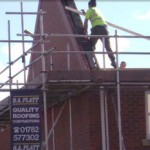 Builders in Wilmslow can transform your house into your dream home.
It is often a difficult decision whether you should renovate or move. Reasons to stay where you are include that you like the area you live in; the amenities you need are close to home, making it convenient; if you have school going children, you like the schools available to you; and you like your current home, albeit with some changes you would like to make. Moving can be expensive and it is difficult to find exactly what you want at a price you can afford. Renovating your home offers you the opportunity to put your personal stamp on your home. You can make changes to accommodate the way you wish to live in your home.
If you would like to renovate your home in Wilmslow, builders with experience and a reputation for excellence should be chosen. S.A. Platt has been operating for more than 20 years. They have completed numerous projects in the region and you can view their work online or visit buildings they have completed. The craftsmen at S.A. Platt are fully qualified and they are employed directly by the company: the work is never sub-contracted out. With S.A. Platt no job is too big or too small and your renovation can be on any scale. They can build an extension, do a loft conversion, completely refurbish your home, paint and decorate. S.A. Platt can undertake all required building works including the plumbing, heating, electrical work and roofing. Take the opportunity to modernise your home and design it in a way to reflect the way you live. S.A. Platt will complete the work you require within time and budget using quality materials and skilled workmanship.
When you need builders in Wilmslow,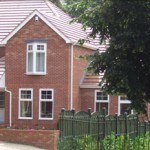 you can trust S.A. Platt to deliver an excellent product. Contact S.A. Platt today for a free consultation. They will provide you with a no obligation quote. S.A. Platt has an enviable reputation in the region and you can count on them to complete your building work to the highest of standards. For further details please contact S.A. Platt Builders Ltd on:
Tel: 01782 717617
Fax: 01782 717618
Email: [email protected]
www.s.a.platt.co.uk