Need a House Builder in Wilmslow?
By: | Posted: | Domestic Builders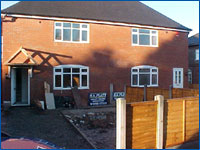 If you need a house builder in Wilmslow contact us at S.A. Platt Builders. We have been building homes for more than 20 years and have built a reputation for excellent craftsmanship and quality. You can count on us to deliver your project on time and on budget to the highest of standards. We do not outsource any of the work to sub-contractors and all of our tradesmen are employed directly by us. This means that we can guarantee that the work done is to exacting standards. Our tradesmen are all well qualified and skilled. They have the experience and expertise required to make sure every job is completed properly. S.A. Platt is run with the values of a family business. Taking care of our customers' needs is of utmost importance to us.
If you are planning to build a new home in Wilmslow, need a house builder with an excellent reputation, and require a quote, S.A. Platt can assist. We will provide you with a free consultation and a no-obligation quote. You can see examples of our work on our website and view a list of our clients. At S.A. Platt, no job is too big or too small. We have undertaken a range of projects from large housing and commercial projects to jobs as small as painting a living room. Regardless of what you need, you can rest assured that your project will be treated with the time, care and attention required. Your satisfaction is our ultimate goal.
To make your dream home a reality you need a house builder in Wilmslow that you can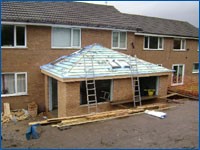 trust. S.A. Platt Homes Division has the highest rating available for the quality of its properties. We will work together with you to ensure your requirements are being met. Customer care is a priority for us and our team will go the extra mile to deliver on our promises. Call us today to discuss your building requirements. If you wish to do an extension, conversion, alteration, new build or simply wish to redecorate, we have the expertise to assist. For further details please contact S.A.Platt Builders Ltd on:
Tel: 01782 717617
Fax: 01782 717618
Email: [email protected]
www.s.a.platt.co.uk