Internal Decoration Works in Fenton
By: | Posted: | Internal Decoration Works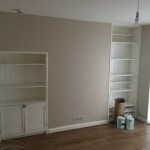 To find out more about internal decoration works in Fenton, give S.A. Platt Builders a call. When it is time to revamp the kitchen or change the bathroom, they are the company to contact. As a family-run business established over 20 years ago, S.A. Platt has built a reputation for excellent workmanship. With an emphasis on quality customer care and unmatched service, it's easy to understand just how they have become a leading building company. No job is too small or too big for S.A. Platt. They are recognised as the leaders in plastering and screeding, tiling, plumbing and heating works, among many other building works. Held in high esteem for their building works, their internal decoration works division has also become popular and will undertake any decorating project with skill and enthusiasm.
In Fenton, internal decoration works are best carried out by a professional company. Dedicated customer care and an excellent after sales service is a priority of S.A. Platt, as is a quality level of workmanship and attention to detail. The professional management team of site engineers and surveyors control all projects undertaken, ensuring a top of quality work from beginning to end. There is nothing more reassuring than a job well done, be it painting, tiling, or new flooring, and S.A. Platt have the knowledge, skill and expertise to complete the work, and in a timeous fashion too. The fully qualified tradesmen at S.A. Platt are directly employed by the company, and have been with the company for many years.
Inquire about internal decoration works in Fenton by S.A. Platt.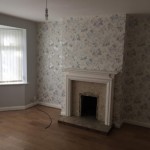 They will be happy to provide a free consultation and a no obligation quotation for the work you would like done. You will be pleased with their competitive prices. All their work is fully guaranteed and they take care to work with your insurance specifications when doing alterations to your building.
For further details please contact S.A. Platt Builders Ltd on:
Tel: 01782 717617
Fax: 01782 717618
Email: [email protected] www.s.a.platt.co.uk