External Decoration of Properties in Trentham
By: | Posted: | External Decoration Works, External Decoration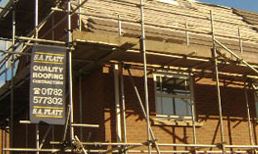 Some of the finest external decoration of properties in Trentham have been done by S.A Platt Quality Builders. Many satisfied clients have been on the receiving end of this company's immense skill. When it comes to high quality refurbishment and alterations of the outside of a property, S.A. Platt Quality Builders are first-class. When they do your renovation you will enjoy the many benefits that are attached to having a great looking home or business. Given how important good impressions are, it is vital to make sure that the external appearance of your property looks great and is kept smart at all times. S.A Platt Quality Builders have all the resources and skills to ensure that your image is always maintained. They will ensure you have a fabulous external design that will complement your property. Don't put up with a sub standard look that only brings your appearance down. Get in touch with this leading business and enjoy quality the likes of which you have never experienced before.
In Trentham, external decoration of properties is an area where S.A Platt Quality Builders can give you outstanding value. This well managed family business works to the highest of standards. It is an organisation that is revered for the results it delivers. Any external decorating that S.A Platt Quality Builders performs will transform your home or business into a world class setup. Few companies have the desire and determination of S.A Platt Quality Builders. They will make sure that all work carried out is to the highest of standards. If you are looking for the best external decorating, then be sure to speak to a consultant at this leading company. You will receive a great quote that is free of charge and comes with no obligations.
If you are looking for the best in the business to carry out any external decoration of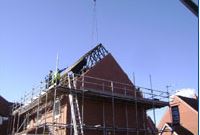 properties in Trentham, then look no further then S.A Platt Quality Builders. This company specialises in delivering external decorating results that are a cut above the rest.
For further details please contact S.A.Platt Builders Ltd on:
Tel: 01782 717617
Fax: 01782 717618
Email: [email protected]
www.s.a.platt.co.uk