Internal Decoration Works in Hanley
By: | Posted: | Internal Decoration Works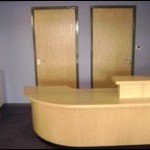 Internal decoration works in Hanley deal with what happens inside a building. The internal space of a house is usually left in a rough finish. It is up to the owner of the building to finish it off. This needs someone with experience to advise on the style and design and someone to actually build it. If you can get a builder who has an interior design team, this will incorporate both types of professions into one super team. Here you have a team that will help you choose the wall finish, be it paint or wallpaper, and apply it. Ceiling decoration or paintwork can be very effective and so can cornices, but one needs a builder to install them. New lighting fixtures can be changed using a qualified electrician who works with the team.
In Hanley, internal decoration works by S.A.Platt Builders can be carried out with their team of designer, builder, electrician, plumber and any other professional you may need. One needs to discuss one's ideas with the decorator. Once the style has been decided on the colour palette can be chosen. Wall covering is the next to be decided on. Wallpaper can be very luxurious with beautiful patterns but paint can also be used to great effect. The lighting fixtures can be traditional or contemporary depending on the final look required. Chandeliers can be exquisite and bring an entirely new look to a room. A false ceiling and spotlight fittings will give the room a very modern look.
Professional internal decoration works in Hanley can make a big difference to a home.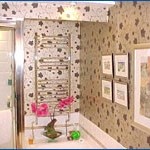 If you have consulted with the internal decoration team before the building the team will be able to fit fixtures and finish the wall covering and flooring at the same time the extension is finished. All that remains is to bring in the furniture and lay it out as previously discussed. Voila – the room is perfect!
For further details please contact S.A. Platt Builders Ltd on: Tel: 01782 717617
Fax: 01782 717618
Email: [email protected] www.s.a.platt.co.uk