Flood Damage in Keele
By: | Posted: | Flood Damage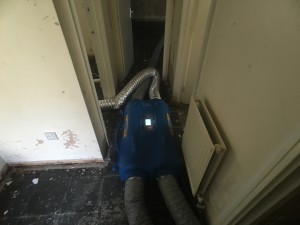 The cause for flood damage in Keele may originate from groundwater, heavy rains or faulty plumbing. If it happens to you, check with your insurance company to confirm coverage. If the water is high and does not readily recede, your home may suffer significant damage. In that event, it is important to leave for a safer place until the water goes down to a safe level. Call a restoration company right away to arrange a meeting at the property as soon as the flooding subsides. Do not wade into the mire yourself. There may be structural damage making the home unsafe to enter. In addition, the floodwaters could have carried raw sewage. Your restoration expert will have the right equipment and protective gear to perform a preliminary damage assessment.
In Keele, flood damage calls for an expert fire and flood restoration company. S. A. Platt, a building contractor, also specialises in restorations, including those caused by natural disasters. Because the company employs craftsmen skilled in every trade, work is completed within the company. They do not subcontract out carpentry, roofing, electrical or plumbing. The insurance repair division of the company is experienced in all types of building projects. Major insurance carriers list them as a contractor of choice. They bring twenty years of experience, an excellent reputation and a quick response team to your restoration project.
When you call S.A. Platt for restoration after flood damage in Keele, expect a professional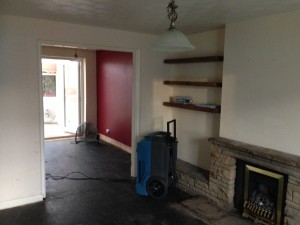 approach. They will handle your insurance claim for you and provide the carrier with an estimate of costs. They keep detailed progress reports throughout the work from beginning to end. They use these reports to keep the customer informed of all work progress. They work closely with their customers so there is always attention to the details. They adhere to all government codes and regulations in place for construction and restoration. S.A. Platt has handled building projects for well-known businesses and municipalities to the great satisfaction of the clients. They guarantee customer satisfaction when you choose them for flood damage restoration. Because in-house tradesmen perform all work, the critical path is followed efficiently to completion. S. A. Platt understands your need to return to your home as soon as possible.
For further details please contact S.A.Platt Builders Ltd on:
Tel: 01782 717617
Fax: 01782 717618
Email: [email protected]
www.s.a.platt.co.uk