Effective Mould Removal in Poynton by an Expert Team
By: | Posted: | Mold Remediation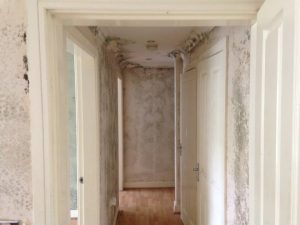 Our experts are available to assist with effective mould removal in Poynton.
The success of the process will depend on the removal of the cause of the mould. Mould is a naturally occurring fungus. It thrives in damp and poorly ventilated areas. In the right conditions, mould will multiply quickly. While mould itself is not dangerous to a person's health, it can cause allergic reactions and sinus problems. The thing is, mould is unsightly. Furthermore, it can be difficult to remove from the areas where it has grown in your building. The most effective thing to do if there is mould growing in your home is to speak to a team that specialises in mould removal.
For homeowners in Poynton, mould removal is one of our many services. Our expert team will first survey your building and find the source of the problem. As mould grows in damp or poorly ventilated areas, our team will search for any reoccurring damp problems in your building. Common causes of damp are when a building has flooded and did not dry out completely. Another is when the damp membrane in a building is no longer efficient. You can rely on our expert team to find the source of the damp problem in your building. When this is established, we will provide a quote for the work necessary to repair the damp problem. Thereafter, after completion, the mould can be effectively removed from the building.  We make use of an industrial vacuum cleaner that effectively removes all the mould spores within the building.  The affected area is then thoroughly washed and then dried using a dehumidifier.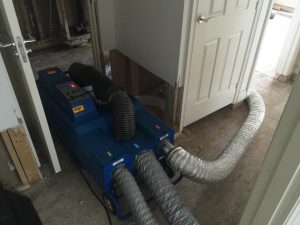 Our team are specialists in mould removal in Poynton. Known as the leading building company in the area, we can tackle any building project, regardless of its size. In addition, we take great pride in our professionalism and expertise. Contact SA Platt Builders today if you have a mould problem in your building. Our experts can assist with the successful removal of mould. We are happy to provide advice and suggestions to help prevent a reoccurrence of the problem. For further details please contact S.A. Platt Builders Ltd on: Tel: 01782 717617
Fax: 01782 717618
Email: [email protected]
www.s.a.platt.co.uk