Domestic Builders in Cannock
By: | Posted: | Domestic Builders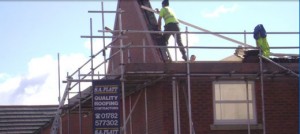 If you are planning a small home renovation project, domestic builders in Cannock can help you achieve the best results. Upholding the traditions of a family run business for over twenty years has allowed us to appreciate that every client's needs are different. You may be wanting to add an extra room to make more space for family visits, or knock down the second garage to make room for a veggie patch, or perhaps convert the loft into a baby room to welcome your newborn child to your home. Or maybe you just want a new window here or a new doorway there. No matter the size of the project, we have the tools and expertise for the job!
When you want to renovate your home in Cannock, domestic builders at S.A. Platt know how to get the job done. We know that your time is valuable, so we ensure that our work is done properly and on time. This does not mean that we will compromise on quality though. We use only the highest standard products and equipment to ensure long-lasting results. We also know that home building projects can interfere with your living space, and we are careful to make sure that all furniture and belongings are safe from the hazards of construction.
S.A. Platt are domestic builders in Cannock who provide a comprehensive building service.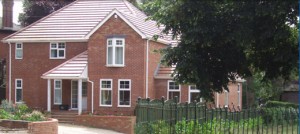 From the initial consultation to the sweeping up when the dust has settled, we make sure you have a stress-free, satisfying building experience. Contact SA Platt today to discuss how our domestic builders can help turn your building plans into a stunning reality. Our building divisions are specially tailored for a range of needs, such as new builds, extensions, loft conversions, conservatories, disability adaptations, refurbishment and roofing, among others. For further details please contact S.A. Platt Builders Ltd on:
Tel: 01782 717617
Fax: 01782 717618
Email: [email protected]
www.s.a.platt.co.uk