Builders in Prestbury
By: | Posted: | Builders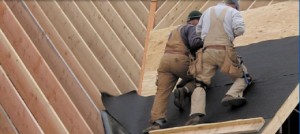 Selecting the right builders in Prestbury ensures a stress-free, cost-effective and professional job completed within the agreed upon time-frame.
At SA Platt, we believe that it's our commitment to quality, trust and craftsmanship that's kept us in business for over two decades in the Staffordshire and Cheshire areas. We offer a range of services including new builds, extensions, adaptations for people with disabilities, roofing, plumbing and heating, painting, tiling, flooring, plastering and screeding, along with internal and external refurbishment. When you select a top-quality, reputed firm like ours, we also provide quality materials and professionally-trained, licensed staff to work on every project, however big or small it is.
Building works, when not carried out by the right professionals, can be quite disruptive, time-consuming, expensive and they often overrun cost and time budgets. In Presbury, builders should be chosen with due care to avoid these problems. Finding a good builder is the first step in your list of priorities when you commence a building venture. Define the size of your project, what exactly you want and the available budget. Decide how you will finance the project. Ask trustworthy family members, friends, co-workers for references of builders whom they've worked with. Your local builders' associations and trade bodies are also good sources of information and the builder should be a member of some of these. Shortlist a few names and get estimates from them. Remember, cheapest is not always the best.
Visit a few projects completed by your chosen builders in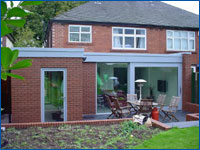 Prestbury before you finalise your choice. Look for quality of work, construction features, including finer details of woodwork and painting, their adherence to deadlines, and the behaviour and demeanour of staff. Talk to former clients and get as much relevant information as you can. If you need professional builders, contact SA Platt Quality Builders . As a family-run business for over 20 years, we have gained an excellent reputation for quality, craftsmanship and trust. All our craftsmen are experienced and highly qualified. They are also directly employed by our company. For further details please contact S.A. Platt Builders Ltd on:
Tel: 01782 717617
Fax: 01782 717618
Email: [email protected]
www.s.a.platt.co.uk