Quality House Renovations in Knutsford
By: | Posted: | Builders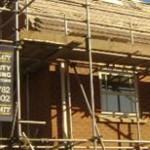 Has the time come for you to consider house renovations in Knutsford?Houses are arguably the single biggest purchase people make in their lifetimes. So when the time arises for alterations and renovations to be done you will want to get in the finest craftsmanship around to ensure the desired quality you have envisioned. S.A. Platt Quality Builders has spent the last 20 years building their reputation as some of the best builders and renovators around. This well run family business specialises in home renovations and will be able to make your dream renovations become a stunning reality.
In Knutsford, house renovations are carried out professionally and efficiently by S.A. Platt Quality Builders. Getting a part of your house remodeled or redesigned is a good as a holiday. It can leave you feeling inspired and refreshed, there are few better feelings than having your dreams become reality, especially if they are dreams you have worked so hard for. S.A. Platt will partner you every step of the way to make sure the final product is every bit as good as promised. In this dynamic company, you will have a partner on board who has invaluable advice and knowledge that will contribute in delivering the best home renovations at very competitive prices. If you were considering a renovation or alteration to your home then look up these field leading builders today, to see how they can transform your home, this will be a free, no obligation quote.
House renovations in Knutsford can be left to the reputable and reliable services of S.A. Platt Quality Builders. A house is a place where we reside for most of our lives. Any money invested in a renovation will not only show a return financially but also emotionally, having that dream kitchen or loft conversion finally done will certainly add to a wonderful living environment. This experienced and talented company will make sure you see all the returns in question for a very affordable rate. For professionally done house renovations, contact S.A Platt Quality Builders.