Effective Mold Remediation In Stoke
By: | Posted: | Builders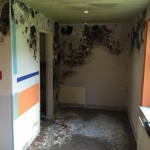 Mold remediation in Stoke is about providing clients with an effective means of dealing with mold in order for you to secure your home as well as to protect the health of your family.Mold growth can lead to property damage, which is why it is considered by many as one of the leading problems when it comes to selling or maintaining a property. Mold growth can also cause serious health issues, and when it is left untreated, mold grows rapidly. This can pose a huge health risk for those who live or work in the affected home or establishment. By using mold remediation, one can keep this problem at bay. Mold remediation is even known to help lessen the incidence of sinus, skin and lung infections at home or at the workplace.
In Stoke, mold remediation can be done by S.A. Platt. This company is known as one of the quality builders that you can hire in the area. They offer different services intended for improving both domestic and commercial properties and they also specialise in helping you deal with the growth of mold. From new buildings, home extensions or alterations, S.A. Platt can take care of your needs. For mold remediation, the company can help you by replacing parts of your home or establishment with new materials or by completely renovating your home depending on the severity of the mold attack.
Mold remediation in Stoke can be hassle-free and easy for as long as you hire reliable builders such as S.A. Platt. For more than 20 years, the company has kept an enviable reputation when it comes to quality craftsmanship and reliability. This is simply because they are willing to do what it takes to provide clients with beautiful results that will showcase the skills and capabilities of their workers. For your mold remediation needs, or for your renovation, plumbing or other construction demands, you can contact S.A. Platt in the soonest time possible.