Quality House Extensions in Congleton
By: | Posted: | Builders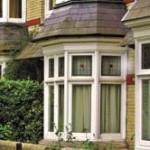 You can easily find quality house extensions in Congleton.Whether your family is growing or you are finding the need to add another room in the house to practise your hobby, you will need an expert. Finding a reliable contractor and one that can fit in your budget and provide you with what you need, however, can be a little bit harder. While there are many contractors who are offer good services, you will want one that can do an awesome job making sure that the extensions blend in with your existing house. Moreover, you will want an excellent outcome for the money that you will be investing.
In Congleton, quality house extensions are provided by S.A. Platt. As a company that has been in the building business for a long time, they have established an enviable reputation. They have completed a wide number of projects in the past; they have undertaken large housing contracts, they have converted old cellars into modern styled, fully functional rooms and set up conservatories for a number of clients. Most recently, they had added an extension to a client's house who had just moved into the house. He thought that the original house was a bit too small and he wanted a room which he could turn into his office and he got his wish. A lot of people work from home nowadays and it is not surprising that they want a quiet space where they can focus on their job. However, many clients add extensions to the house because they want an additional room, a bigger sitting room, a separate kitchen or an additional bedroom.
Whatever the reason that you are looking for quality house extensions in Congleton, you can be sure that S.A. Platt can deliver the work. They employ qualified architects, engineers and masons. And please note that if you require the work done urgently, they have the amount of people who can finish the job within the deadline that you will need it done. S.A. Platt provides a wide range of services including roofing, interior decoration, alterations, and conversions. For quality house extensions, contact S.A. Platt.