Need A Roof Survey In Stockport
By: | Posted: | Roof Survey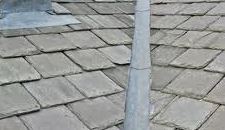 Need A Roof Survey In Stockport? at S.A. Platt Quality Builders Ltd you will receive the very best roof service from highly skilled, professionals who carry out all roofing works with a high degree of skill and efficiency. S.A.Platt are a well-respected building company whose focus and attention to detail culminate in outstanding results.
If your Stockport home roof needs repairing, replacing or you've been a victim of storm damage, a roof survey undertaken by the team at S.A.Platt is comprehensive. Utilising the impressive 'telescopic pole camera' which is a go pro camera on a pole that eliminates the need to climb a ladder. All images/videos can be transmitted immediately on to a smart phone which aids a speedy process-all done from ground level.
A roof survey in Stockport  that is carried out by S.A. Platt will determine the amount of work involved and the cost. S.A. Platt employ a team of highly experienced tradesmen who can carry out all roofing aspects correctly and skillfully. Whether its the domestic or commercial sectors, you can rely on the professional qualities S.A. Platt Builders Ltd has to offer.