Mould Remediation in Manchester
By: | Posted: | Builders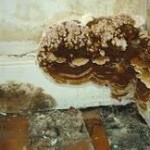 When it comes to mould remediation in Manchester, it is always advisable to hire a professional remediation service. For over 20 years our family run business have established an enviable reputation for our quality services and craftsmanship which is why we are one of the leading building companies in Manchester. No mater what your requirements are we can assist you. Our reputation speaks for itself and our craftsmen are all directly employed and fully qualified. Our staff are friendly and approachable, all work carried out is guaranteed, we are insurance work specialists and you are guaranteed quality workmanship. Over the years our client base has been expanding as no job is too big or too small and our reputation speaks for itself.
In Manchester, mould remediation should be carried out by professionals. A home or business can become infected with mould very quickly if there is a plumbing or roof leak. Mould can spread within 48 to 72 hours and can produce irritants and allergens that in turn can cause health effects. If you suspect that you have a mould problem, we can inspect and assess your property. If we discover mould, our fully trained professionals have the expertise, and equipment to deal with the situation. In addition we also offer internal and external refurbishment of which is one of the fastest expanding areas in our company that has been approved by local authorities, housing associations, NHS hospitals, local schools and more.
Is you suspect mould and are searching for a professional mould remediation in Manchester, we have you covered. Mould can present almost everywhere, indoors and outdoors. Mould produces microscopic spores which thrive on moisture that float along the air. When exposed to water the spores can quickly multiply into colonies. Before mould remediation can commence. All sources of moisture and water have to be addressed, to prevent the mould from returning. Other services we offer include re-active repairs, painting and decorating, gas appliance servicing, landlord safety checks, intelligent appliance installations, design heating installations, roofing works, bathroom alterations and installations and specialist disabled installations. Call us today for a free no obligation quotation or consultation. For more information about mould remediation, contact SA Platt.