Looking For a House Extension Service in Leek
By: | Posted: | Builders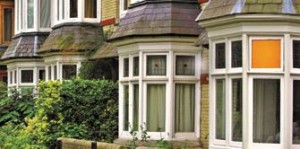 If you are thinking about hiring a house extension service in Leek, and you are worried about stories you hear about people whose house extension projects have gone out of budget or terribly wrong, don't be. You needn't worry about such things if you are careful about who you hire and the criteria on the basis of which you hire them. The one who provides you with the greatest amount of value for your money is the person you want working on your home extension project. The process of determining what kind of value you're getting is going to come only when you decide on the criteria for selection of the contractor for the job.
For home owners in Leek, the value of a house extension service depends on a number of factors including cost of construction, quality of materials used, design of the extension, the capability and expertise of the professionals involved as well as the time they take to get the job done. The first step for the selection process is to receive a quotation based on your requirements. A good house extension expert should pay you a visit at your home and take the time to understand your requirements before providing you with a quotation for their services. The quote that they provide to you should be comprehensive and include all the necessary details in order to provide clarity on what all the costs will entail.
Once you have all the information, you are ready to hire a house extension service in Leek by selecting the right one based on your personal priorities. Do you want the cost to be low? Are you willing to compromise on design? Do the materials used have to be of the highest quality? If you require a professional and competitively priced house extension service, contact S.A. Platt today.