Drying Flooded Properties In Altrincham
By: | Posted: | Flood Damage Properties, Drying Flooded Properties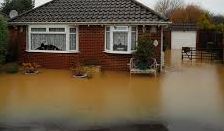 When you need an urgent solution for Drying Flooded Properties In Altrincham, its good to know there is a specialist team at S.A. Platt Quality Builders who have the necessary experience to deal with the disaster that comes about when your property floods. Proven, they are professional in manner and effective in delivering the right service.
In Altrincham and throughout Cheshire, Drying flooded properties effectively and swiftly is imperative in order to lessen the devastation that is caused. Similarly having the property fully investigated for flood damage must be carried out by a registered insurance work repair specialist like S.A. Platt, whose Insurance Repair Division provide a prompt and efficient service that understands the need to act swiftly and effectively to address the situation.
The team at S.A.Platt will oversee the process of drying flooded properties in Altrincham while also liaising with the customer's insurance company on your behalf. Using a state of the art drying machineDrymatic by DBK-which continually evaluates the temperature and humidity of the flooded room(s), the Drymatic operates in a mode that provides maximum drying effect; essentially a 'thermal drying system', which is faster, effective and more reliable than conventional drying processes.
For more information, contact S.A. Platt now on 01782 717 617 and let the experts sort out your flooded problems!