Looking for a Building Company in Cheshire?
By: | Posted: | Builders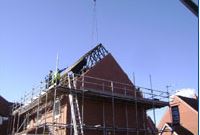 Are you looking for a building company in Cheshire to help you with a new build, renovation or repair? S A Platt has been in this business for more than two decades and has earned a reputation for excellence in workmanship and budge-friendly solutions. As a family-run business, we believe in a customer-centric approach and that's what makes us one of Staffordshire's and Cheshire's leading building companies. Our list of valued clients include schools, public and private buildings, and health-care facilities. Every member on our team is trained, skilled and fully qualified to carry out the project that they're assigned to. Since we directly employ our staff, customers can be reassured that there is no sub-contracting or outsourcing of work. We can take on any kind of project, no matter how big or small it is.
We provide top-quality services for new builds, alterations, loft conversions, conservatories, roofing works, plumbing and heating, wall and floor tiling, plastering, screeding, painting, decoration and all insurance works. In Cheshire, looking for a building company is not difficult when you know exactly what you require and have formulated a clear budget. S A Platt has strong roots in the local community and we provide the best of world-class skills, technology and workmanship, at down to earth rates. Since we know the local environment thoroughly, we are better able to estimate the time and effort required, as well as offer an accurate and comprehensive estimate.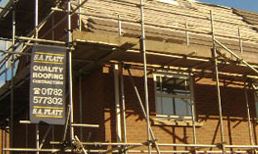 When looking for a building company in Cheshire, it's also important to do some amount of research before you select one. Getting recommendations from trustworthy sources is always the best method. You could also consult your local trade directories and shortlist a few names. Building supplies stores may also point you in the right direction. Contact S A Platt today when you are looking for a building company. Choosing an inexperienced, unscrupulous or unreliable company can be disastrous in terms of time, effort and money. When you choose our building company, you are guaranteed of first class workmanship, top quality products and affordable prices. For further details please contact S.A. Platt Builders Ltd on: Tel: 01782 717617
Fax: 01782 717618
Email: [email protected]
www.s.a.platt.co.uk