Finding a Commercial Builder in Alderley Edge
By: | Posted: | Commercial Builders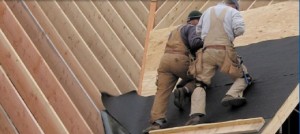 Finding a commercial builder in Alderley Edge is as easy as calling S.A. Platt. For over 20 years we have been providing first class building craftsmanship to Cheshire and surrounding areas. We have built our company on the foundation of strong family business ethics and as such, offer our clients the highest level of service and customer care. We will work in accordance with your plans, provide free advice and guidance if needed, and deliver a truly competitive and comprehensive service to ensure your building dreams are met.
If you have a commercial build planned for a site in Alderley Edge, finding a commercial builder who is local is an advantage. We know the area well, including all building and planning laws and regulations. Commercial building plans differ in a number of ways from domestic plans, as you have more ground to cover, literally. Instead of planning just for your family's housing needs, you are catering towards a larger population of clients or visitors. We have a wide skillset suited for considerations such as these. For example, our craftsmen are experts when it comes to disability adaptions, and can ensure that physically disadvantaged patrons are not excluded from your exciting new building. We also have a team of decorators and painters who will make your building look professional, inviting and attractive to prospective visitors.
Expenses are an important factor in finding a commercial builder in Alderley Edge.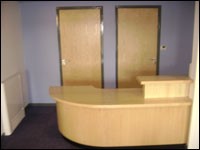 Commercial builds are often larger and more extensive than domestic projects and require more resources. We make every effort to reduce your expenses by using in-house, directly employed craftsmen to save outsourcing costs, and offer our services at very competitive prices. Contact S.A. Platt to guarantee finding a commercial builder that delivers top quality service at excellent rates. Whatever your building needs are, from complete constructions of new builds to a few repairs and touch-ups here and there, we have the knowledge and experience to ensure a long-lasting, attractive and effective result. For further details please contact S.A.Platt Builders Ltd on:
Tel: 01782 717617
Fax: 01782 717618
Email: [email protected]
www.s.a.platt.co.uk