Dry Rot Treatment In Stockport
By: | Posted: | Dry Rot Tretament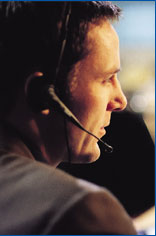 When you are hiring a company for dry rot treatment in Stockport, the 3 things you need to worry about are experience, expertise and service quality. Dry rot is basically a breakdown or decay of wooden structures in and around your home. There are certain specific species of fungi that only target those parts of wood that provide it structure and stability. They eat away at these parts and destroy the foundation of the wooden structure that you've created. Over time, it can completely eat away at your timber and leave your structure teetering on the verge of collapse. Understanding dry rot is a great way of identifying the problem and knowing when to call in a dry rot treatment expert.
When you have a home in Stockport needing dry rot treatment, there are several ways of going about it. The most common and traditional method used to control dry rot is to ventilate the area and provide a moisture-free environment. This method of controlling the environment to control the growth and spread of the fungi is a slower process and is ideal for early stages of dry rot. When things have gotten out of hand, desperate measures might be required and that means, using chemicals, heat or other competitive organisms to treat the dry rot situation.
A good company for dry rot treatment in Stockport will not just know what treatment process to use, they will also know how best to prevent the dry rot from returning. They will be able to identify the reasons why you have dry rot in the first place and will guide you through the process of eliminating the conditions that may cause it in the future. If you are searching for dry rot treatment options then you need to use these as a guideline for finding out whether or not you have a good service provider for the job. At S. A. Platt Quality Builders, we make sure that you have all the information you need to understand the situation and make the right decision. So if you have a dry rot problem that requires treatment, contact S.A. Platt for assistance.