Builders in Bollington
By: | Posted: | Builders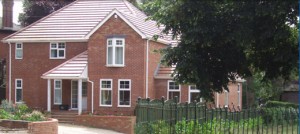 Hire reputable builders in Bollington like SA Platt if you're planning to get renovation or new construction work done. Most of us feel that choosing the right builder is a matter of finding someone who's immediately available and can do the job in the cheapest possible way. However, this is never a wise strategy, as you could end up with a larger problem and enormous costs on your hands. You need to analyse and understand your building needs thoroughly before engaging a builder. To save you money and stress, put some time and effort into selecting the right building contractor to suit your requirements. Reliable and professional firms like ours can provide end-to-end solutions for all kinds of building work. We have been in the business for more than two decades after all!
When building, it's crucial to get all the requisite permissions and approvals even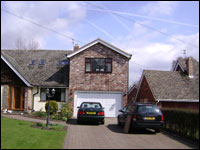 for minor works. In Bollington, building work would need permission if you're a leaseholder or live in a heritage conservation area. Employ a contractor who's registered under the Competent Person Scheme to ensure compliance with government rules. Recommendations or references from trusted sources are a good way to find the right builder. If you're doing gas or electrical work, hire only registered contractors. A written quote with clear details of time, materials, labour and money, including VAT, should be given. Cheapest is not always best, so if you're getting quotes from several contractors, check the quality of service too.
When searching for professional builders in Bollington, consider SA Platt. We are happy to provide a free consultation and a no obligation quotation for the work you would like done. All our work is fully guaranteed. We will work with your insurance specifications when doing alterations to your building. Contact SA Platt when you are looking for professional builders. Our management team of site engineers and surveyors control all projects undertaken, ensuring quality work from beginning to end. Our fully-qualified tradesmen are directly employed by our company, and have been in our employ for many years. For further details please contact SA Platt Builders Ltd on:
Tel: 01782 717617
Fax: 01782 717618
Email: [email protected]
www.s.a.platt.co.uk